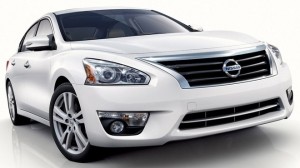 Nissan announced today that the company was slashing prices on 7 out of 18 models.  The seven discounted models account for 65% of Nissan's overall sales.  The price discounts range from about $550 on a Nissan Altima to $4,500 on a Nissan Armada.
Nissan has stated that the main reason for the price slashing is to get more exposure on Internet searches.  The company's higher price point sometimes makes it so their models do not appear for consumers to even consider.  To help offset the lower prices, Nissan will reduce their typical rebates.
The largest automaker, GM, has stated that it does not have any intent on matching the price slashing strategy at this time.  While that may be the case for GM, it may not be the case for other makers.  If price slashing migrates to other makers, GM may need to reconsider its current stance.
For SiriusXM investors this is an issue worth following as it could have an impact on overall auto sales.  This is especially true if rebates begin to see less use.  Consumers often use the rebate or cash back as a mechanism for qualification on down payments and auto loans.  It is often easier to qualify for a loan when the consumer is using cash back or a rebate, even if the initial price point of the car is higher.
The story is just developing but worth watching.