The New York International Auto Show has always been a hot spot for car makers to introduce their concepts, show off their greatest features, and interact with the public. This year the show will open to the public on April 22nd, but SiriusBuzz has press access beginning tomorrow, April 19th. This means you can get all of the latest auto sector news as it relates to the audio entertainment sector here first!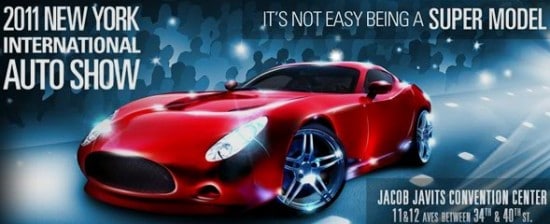 Already there is excitement in the air. Cars are boasting better fuel economy, more bells and whistles, and greater connectivity than ever before. Whether you are interested in Sirius XM, HD, Internet Radio, or simply the great capabilities of the digital dashboard, the line-up of connectable cars is simply stunning.
Personally I am excited about this show for a few reasons. First, I love cars and technology. Second, it is always great to get the latest information on what OEM's are doing in audio entertainment. Third, I will be launching a new website dedicated to the auto sector (look for additional information later this week). The new site is not related to SiriusBuzz, but will certainly be useful to readers here. It will include auto sector news, reviews of cars and technology related to cars, as well as test drive reports.
If you are looking for automotive news from a consumer and investors perspective you need not look any further. This comprehensive concept has been in the works for quite some time and it is thrilling to launch the new site in conjunction with the New York International Auto Show. Stay tuned for more info.