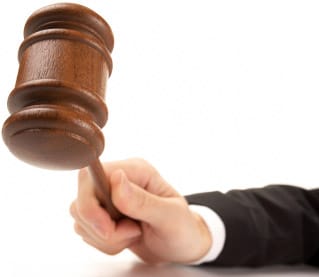 In a new class action suit filed against SiriusXM, it is alleged that the company improperly uses license and registration data to send market materials to consumers without their consent.  The plaintiff is Randall Hall, a resident of Washington, filed suit early this month.  At issue is SiriusXM's used car initiative where some 7,000 dealerships are partnered up with the satellite radio provider to offer a 3 month promotional subscription to any satellite radio equipped car sold regardless of make or model.
The suit alleges that SiriusXM is garnering personal information about the buyers of such vehicles and then marketing to those individuals in an effort to gain new subscriptions.  SiriusXM has stated many times that gaining information relative to second and third owners of satellite radio equipped cars has been difficult and that it is a hurdle that the company faces in trying to tap into the secondary market of auto sales.
In theory the idea of a free 3 month trial for satellite radio equipped used cars makes perfect sense and would not violate any law provided that the consumer accepts the promotional trial and gives their information to the company for marketing purposes.  What this suit is alleging is that the company is collecting that personal information outside the consumers knowledge and using it to extend its marketing arm to as many satellite radio equipped car owners as possible.  While it is still early in the process, the suit could have ramifications on how SiriusXM's used car programs operate.
The suit points out that SiriusXM's marketing practices are being investigated by the Attorney's General of 30 states with the Attorney General in the sate of Ohio taking the lead.  It also makes note that the attorney General in Missouri has taken action against the company for its telephone marketing practices.  Certainly personal information is not as sacred as it used to be and there are mailing lists everywhere.  On problem here is that Hall alleges that he contacted SiriusXM directly and requested to be removed from the contact list.  Apparently, according to Hall, that request was ignored.  Worse yet, the communications from the company seemed to indicate that he would be billed for services that he never had.  Hall states that he has never subscribed to the service, promotional or otherwise.
The class consists of all persons that meet the following criteria:
"All persons in the United States (including its Territories and the District of Columbia) to whom SiriusXM mailed marketing materials or business solicitations, where such person's name, address or the VIN associated with a purchased vehicle was obtained by SiriusXM directly or indirectly from a motor vehicle record and such mailing was made without the express consent of the person to whom the information pertains."
That is a broad market that could well grow substantially.  SiriusXM has indicated that there are 50 million satellite radio equipped cars on the road today and that the number is expected to reach 100 million by 2017.  With a class action suit now filed, the company could very well need to apply modifications to its marketing strategy and/or ensure that the consumer information obtained is accomplished in a legitimate manner.
The stakes are quite substantial.  The suit alleges that SiriusXM is obtaining information in direct violation of DPPA (Drivers Privacy Protection Act) regulations.  The act establishes that there is a $2,500 per violation.  In essence, if successful, class members would theoretically receive statutory liquidated damages of at least $2,500 each.  That is nothing to slouch at when you consider that millions of cars have satellite radio's and the company is actively marketing to them.
As readers are likely aware, class action suits take time to resolve.  There are going to be many filings with regard to the suit, but one thing is clear.  If SiriuisXM was is/was obtaining information that may be in violation of DPPA, that will likely change immediately.  The company may have to put some tighter reigns on how the promotional subscriptions in the used car segment are marketed to consumers.