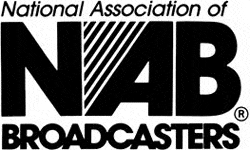 NAB Executive Vice President David Wharton has issued a response to statements made by Sirius and XM.
Wharton's Statement:
"XM and Sirius have spent upwards of $20 million trying to bamboozle the Beltway into believing that a monopoly is good for consumers. Yet when you cut through all the distortions displayed by XM and Sirius, you are left with one undisputable fact: Never in history has a monopoly served consumers better than competition."
The Problems With Wharton's Statement:
1. You are assuming that the merger will create a monopoly. That is not for you to determine. The Department of Justice makes that determination.
2. Bamboozling? Sirius and XM have outlined their merger plans and protections for consumers. The NAB, in contrast, has insinuated differing definitions of pricing, has misrepresented comments of legislators, has misrepresented comments of Toyota, and has engaged in the creation of "consumer groups" to come out against the merger. Bamboozling is happening, but it is from within your own ranks.
3. What is good for consumers is healthy competition. Sirius and XM recognize the competitive landscape and that includes the membership of the NAB. The NAB refuses to acknowledge it, yet is spending millions to fight the merger.
In case readers were unaware, the NAB is in the midst of the annual NAB Radio Show, and FCC Chairman Martin spoke at a breakfast this morning.
Position- Long Sirius, Long XM