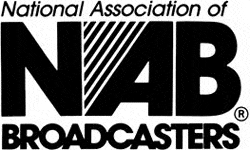 The NAB has filed a reply to the opposition comments that Sirius and XM filed with the FCC on July 24th, 2007.
In their 15 page filing, the NAB, claims that the Sirius and XM filing was voluminous, and carried redacted material that the NAB has not yet reviewed. Citing a short timeframe in which to make their reply, the NAB decided to focus their filing on these elements:
1. A Claim that Sirius and XM do not effectively refute that Commission Spectrum Policy precludes one entity from holding all of the available satellite DARS spectrum.
2. A claim that Sirius and XM insist that the Commission disregard controlling Commission and antitrust precedent
3. A claim that Sirius and XM's new pricing and programming promises are not more choice at a lower price as the claim.
4. Applicants do not dispute that they can not be relied on to meet their promises.
Perhaps the most interesting item of note in this filing is what is not contained in it rather than what is.
NOTICE THE ABSENCE OF ANYTHING REGARDING THE COMPETITIVE LANDSCAPE AS A CENTRAL POINT OF ARGUMENT.
What I find pretty compelling is that in all of the data and information submitted by Sirius and XM, the NAB finds themselves hanging their hats on four points that are opinionative in nature.
One would imagine that a filing such as this would outline the strongest possible argument, and carry with it facts and data to support the positions taken. What we have here is opinion supported by opinion.
Yes, the document does point out various items that may well be a concern to the commission, but the key is that they "may" be a concern. The NAB seeks to have precedent become a central point in FCC consideration, but is it prudent to ignore the future in the rapidly growing and morphing audio entertainment market?
In trying to look at this filing objectively, I can only say that I was surprised by the lack of attention that seems to have been given to it as a response. This document, in theory was meant to refute the Joint Opposition to Petitions to Deny filed by Sirius and XM. Frankly, what the NAB offers here fails to address scads of issues that were raised by Sirius and XM in their filing a bit over a week ago, and the excuse that they need to see the redacted sections does not hold water to anyone who has read what was filed with the FCC by Sirius and XM.
It will be interesting following this process over the coming months.
Position – Long Sirius, Long XM