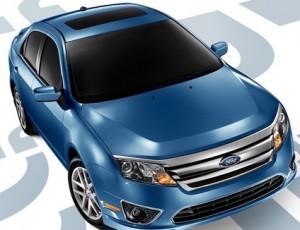 Sirius XM (NASDAQ:SIRI) fans have a little something to smile about, as the company was among the first to be in sync with Fords Sync system and now continues the tradition by being fully integrated into MyFord Touch ahead of upstarts in the auto entertainment sector like Pandora. Obviously the long relationship between Sirius XM and Ford has paid off, as it is Sirius XM that gets some of the top billing when the MyFord Touch is demonstrated.
MyFord Touch can be thought of as the second generation of Ford's partnership with Microsoft in developing the Sync platform. Sirius XM has always been a part of Sync, which is a positive for investors in the satellite radio company. Pandora, which is integrated with the first generation of Sync, will be brought into the MyFord Touch family soon, but for the time being it is Sirius XM that has the upper hand.

MyFord Touch is an extremely capable system, giving drivers access to technology that up until now was available on only the most expensive cars. Users can control audio, navigation, temperature and even send texts all by the power of their voice!
The satellite radio capabilities of MyFord Touch are impressive. Users can tag songs, record content for later playback, and navigate through channels like never before. The full integration of Sirius XM allows for seamless operation by the driver, as well as seamless integration with the cell phone and navigation systems. When a call comes in the system mutes. Navigational turn-by-turn instructions can be heard while the music is lowered.
Satellite radio equipped Ford's come with a six month promotional subscription to the service.
Position - Long Sirius XM, No Position Ford