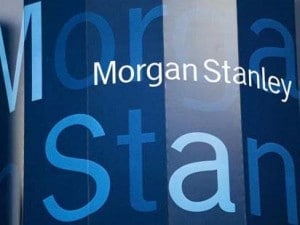 As reported on Friday, Morgan Stanley has initiated coverage on Sirius XM Radio. Contrary to what has been reported in the mainstream media, the financial firm offered no price target or rating on the satellite radio provider. Satellite Radio Playground caught the mainstream news error quickly and got out an article giving investors more clarity on the report.
David Gober, Benjamin Swinburn, and Cynthia Rupeka, all analysts for Morgan Stanley teamed up to offer their opinions on Sirius XM Radio. The team is initiating coverage on the equity and cites that the company has weathered several storms in getting to where they are today.
In a well balanced report Morgan Stanley offers up three opportunities as well as three risks. The opportunities are seen as 1. New Vehicle Sales, 2. Used vehicle sales and 3. Mobile Internet Enabled devices. The risks outlined by Morgan Stanley include 1. Competition in Mobile Internet Devices, 2. Maturation (how will the company grow), and 3. Leverage (SIRI debt vs. their ability to generate free cash flow)
The firm does see free cash flow going forward, but the curve is not as big as some may hope. Overall, Sirius XM needs to continue to grow somehow, or find a way to generate additional revenue. The catalysts provided by a recovering auto sector can help mitigate some risks. In addition, the supply of used cars that are satellite equipped are ramping up at a good time for Sirius XM. If the company can pay down more debt and obtain better debt/EBITDA ratio's, there could be positives in the future. The main issue is that there are indeed still some reasonable questions out there that make this equity volatile. Look for Morgan Stanley to establish targets after the next earnings call.
Position - Long Sirius XM Radio.