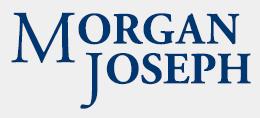 Today Morgan Joseph issued a report and upgraded Sirius Satellite Radio to a BUY with a price target of $4.00.  Sentiment on wall Street seems to be changing to the positive for the satellite radio equities, but still not many are ready to make a commitment to the merger.  investors can be heartened in that most of these upgrades carry assumptions that keep the merger and its synergies out of the equation.
Report Excerpts:  
Downside is limited, in our view, given OEM ramp and modest consensus estimates; upgrading to Buy.
Sirius's current predicament reminds us of EchoStar's (DISH) in late 1997, when it struggled after a promising start and sentiment became very negative. In 1998, subscriber growth accelerated and so did investors' confidence in the company. We believe Sirius's downside is now limited and that the company will surprise to the upside in terms of subscriber acquisitions in 2007. We are upgrading Sirius to a Buy and establishing a $4 price target.
OEM business ramp makes Sirius attractive.
Sirius should benefit from the ramp in OEM (original equipment manufacturer) vehicles in the coming 2008 model year. It has extended agreements with many of its OEM partners to push installations deeper into model lines, and it recently announced that Volkswagen would include Sirius as a standard feature on certain vehicles beginning in 2008. Mercedes-Benz penetration should reach 90% with the 2008 model year and Ford continues to ramp its factory installed models. Most importantly, we believe the sale at the dealer is easier than at the consumer retailer since the cost of the satellite radio equipment is less obvious to the consumer.
Subscriber figures could be better than expected.
We expect the company to add 575k subscribers in 2Q07 while the Street consensus is just north of 470k. We also believe 3Q07 should compare favorably to 3Q06. We believe the rate of decline on the retail portion of the distribution channel will moderate while the OEM channel strength should more than offset that decline.
Despite Sirius' confidence, we have merger reservations.
Sirius is confident that it will obtain approval from the DOJ and FCC and close the deal by year-end. We believe, however, the probability for merger approval remains small given the stiff opposition from powerful groups like the NAB. In the end, though, we believe better-than-expected results, along with Sirius's positioning in relation to XM (XMSR -$11.35 - NASDAQ - Hold; see our report published April 26, 2007),will allow it to prosper even if the merger is defeated.
 Tyler Savery Position - Long Sirius, Long XM - IMOJB-