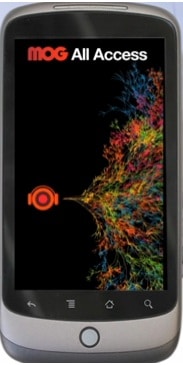 It appears that SiriusXM's Mel Karmazin is not the only CEO stepping down from an audio entertainment company these days.  In a surprise move MOG founder and CEO David Hyman is heading out the door.  MOG recently sold to Beats, the popular headphone maker.  Hyman's move is effective immediately, but it was disclosed that Hyman will stay in close relations with the company as an adviser.
MOG is among the more well known Internet based audio entertainment providers with company like Pandora, Slacker, Rhapsody, Spotify, and of course SiriusXM Internet Radio.  Coupled with beats, and cutting deals with cell phone manufactures has kept MOG on the radar screen as a company to watch.
 "MOG... my child, it's been a long great journey. But like Sting said, 'If you love something, set it free.' You're in good hands at Beats. I'm looking forward to my first real break since 1994. Nepal? Kauai? Taking a year off. Do not disturb." - David Hyman
One dynamic that can not be ignored is the trend of audio entertainment companies reaching partnerships with some major players.  What is also worth noting is that MOG sold to beats for a relatively small sum, creating some concerns over valuation of such companies.  Spotify, once valued at $4 billion was recently valued at $1 billion in its latest round of financing as it attempts to break into the Latin America market.