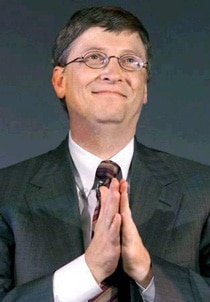 Wow. Microsoft is making a giant play, and given the value of the deal it makes the Sirius and XM deal seem like peanuts. This is the second time that Microsoft has tried to make a go of acquiring Yahoo, but this offer was very public, and came while Yahoo shares are down, and the company had just announced that Terry Semel was no longer the Chairman. It was Semel who turned away the previous offer while CEO. With Semel out of the picture and the Yahoo stock suffering, the bid may see a different now.
The street has Yahoo up nearly 50% on the news, and the stock is still trading $4 away from the $31 stock price offered by Yahoo.
For Sirius and XM merger watchers, this news may represent a respite. Sirius and XM have been front and center for quite some time. Now, some focus will shift to the Microsoft Yahoo marriage, perhaps taking some scrutiny with it. Only time will tell.
Position - Long Microsoft, Sirius, and XM. No Position Yahoo