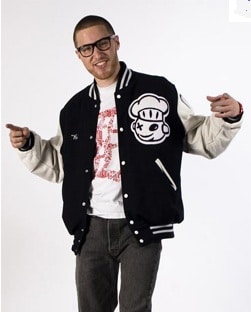 Terrestrial radio, Internet radio, and everyone else tfor that matter will have to wait two more days to hear Michael Posners debut album 31 Minutes To Takeoff. Satellite Radio subscribers are getting a special pre-launch treat when Posner gives Sirius XM listeners an exclusive listen! That's right, Sirius XM will have a special treat for listeners tonight at 8:00 PM EST on Sirius Hits 1 and XM 20on20 as Posner plays all of the tracks for his 31 Minutes To Takeoff.
In addition to this exclusive sneak peak, Posner will be joining the Sirius XM team with a weekly show on Faction. The Faction radio show will feature Posner, as he plays his favorite jams and talks about his interesting path to musical fame.
"It is going to be so fun to document what happens in my life in such a refreshing manner. Plus, I can't wait to show people all the cool music they've been missing. My show is going to have the best playlist ever!" – Mike Posner
So tune in tonight at 8:00 POM to hear the album, and Friday's at 9:00 to hear Posner's regular satellite radio show! Sirius XM brings listeners more unique and exclusive content than any radio medium. There is a reason that Sirius XM is The Best Radio On Radio!