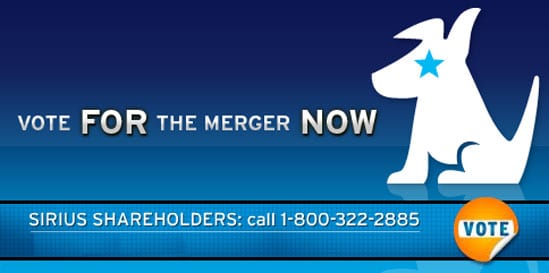 The vote on the proposed merger is scheduled for November 13th, 2007. Shareholders likely receive proxy materials for various investments from time to time, but this one differs from what you may traditionally expect. In most cases, if a shareholder fails to vote, the board is authorized to vote those shares. With the merger vote, and in particular for shareholders of Sirius, this is not the case.
IF YOU DO NOT VOTE, IT IS COUNTED AS A VOTE AGAINST THE MERGER.
Although the shareholder vote is only a short time away, it is not to late to express your opinion via voting. Shareholders can vote on line or over the telephone.
Telephone Voting - Call 1-800-322-2885
Internet Voting - www.proxypush.com/sirius
Position - Long Sirius, Long XM