With the merger in the hands of the Department of Justice and the FCC, people and organizations are voicing their opinion. Overwhelmingly, the opinions filed with the FCC are in favor of the merger. As of this writing pro merger comments account for over 2,000 of some 2,500 comments filed.
PRO MERGER COMMENTS – 78.15%
ANTI MERGER COMMENTS – 19.95%
MISC. COMMENTS – 1.89%
Today there were three interesting filings that we thought readers should be aware of:
NATIONAL COUNCIL OF WOMEN'S ORGANIZATIONS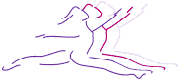 This organization has come out in support of the Sirius and XM Merger. NCWO represents over 200 organizations who collectively account for substantial membership roles of over 11,000,000 people.
In a letter to the FCC, Susan Scanlan, Chair of the National Council stated, "NCWO believes the proposed merger will result in considerable benefits via greater competition, lower prices, and more diverse programming for women and minority groups all over the nation."
AMERICANS FOR TAX REFORM and 60 PLUS ASSOCIATION SUPPORTS MERGER
Americans For Tax Reform is a 501 (c) (4) lobbying organization that leads the fight to bring tax and regulatory relief to the American people.
The letter states, "We strongly believe that free markets serve the best interests of consumers and that consumers, not the government, should be the arbiters of whether or not companies succeed in the marketplace. we are guided by the principal that competition and technological innovation are strongest when industries are able to exercise their best business judgement in a manner that is free of unnecessary government intervention. These principals apply directly to the issues at stake in this proceeding. Allowing the proposed merger of the two companies is in the best interest of a principled free market."
The letter makes some other important points, so we encourage you to read it.

LEAGUE OF RURAL VOTERS ISSUES WHITE PAPER SUPPORTING MERGER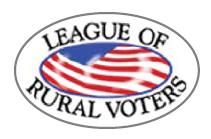 The League of Rural Voters, who had already come out in support of the merger, took things a step further by pointing out quite clearly that there are substantial differences between this merger and the direct TV / Echostar merger a few years ago. Rural America seems to be strongly behind this merger, and support keeps coming in. The White Paper is an interesting read. We encourage you to take a look.
Position - Long Sirius, Long XM -IMOJB-