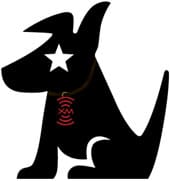 While this is being published a few minutes early, it would appear that the merger agreement between Sirius and XM will, as expected, continue. When they announced the last extension, the expiration was may 15th, 2008.
"XM Satellite Radio (Nasdaq: XMSR) and SIRIUS Satellite Radio (Nasdaq: SIRI) today announced that the companies have agreed not to exercise their rights to terminate the Merger Agreement prior to May 15, 2008. SIRIUS and XM also announced that they have agreed to further extend the merger agreement, as necessary, for rolling two week periods unless either side notifies the other of its intention not to extend."
We may not see an announcement regarding the continuation of the deal at all since the extensions are automatic. This means that the status of the deal is still in the "ON" mode through May 29, 2008. At that point, either company could walk away from the deal without penalty ($175 million), however, with DOJ approval, and the FCC having seen about all of the information possible, it is unlikely that either party will walk away.
Thus, while the political tensions play themselves out at the FCC, investors have a fresh new two week window to be excited or frustrated about.
This issue may cause some confusion, but the terms of the rolling extension are quite clear. The next date to mark on your calendar is May 29th.
Position - Long Sirius, XM.