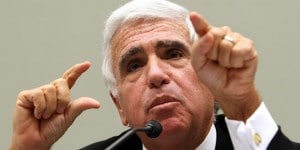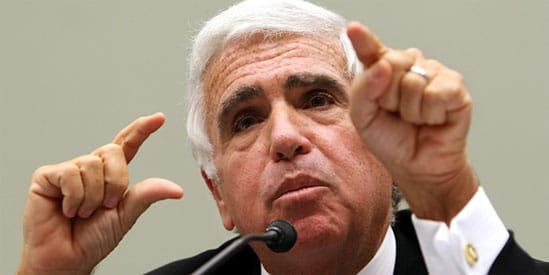 SiriusXM Radio today announced that its CEO Mel Karmazin will be leaving the company.  Karmazin informed the Board of Directors of his decision and the announcement was made today after the market closed.  Karmazin was at the helm of SiriusXM from 2005 and was integral in getting Sirius and XM merged.  He will leave his post as CEO as well as his board seat effective February 1, 2013.  This provides a brief 1 month transition period.
"SiriusXM is an extraordinary company with an incredible team.  It is an honor to come to work here every day where we truly deliver the best radio on radio.  I am incredibly proud of what we have accomplished.  Given where we started, it is amazing that SiriusXM has grown to become the largest radio company in the world.  With a deep bench of corporate talent, a roster that includes the most in-demand on-air personalities and a wide-range of exclusive programming, SiriusXM has never been better positioned than it is today.  We continue to grow our subscriber base to record levels and our financial position has never been stronger.  Importantly, the commitment to delivering innovative new products and technologies is very strong.  SiriusXM has a strong foundation to build on for the future and there is a great team in place to keep the company moving forward.  I am confident that SiriusXM's best years are ahead."  - Mel Karmazin
The move comes as Liberty Media is in the process of gaining control of SiriusXM, and just 1 week before the company is scheduled to announce its Q3 earnings.  Karmazin had in the past indicated that he prefers to work for a Board of Directors rather than a large shareholder like the pending situation with Liberty Media.  For several months Karmazin has seemed to be at odds with Liberty, but at other times embracing the opportunity to stay on board.  If nothing else, the Karmazin resignation will remove one cloud of uncertainty only to replace it with another.
"We appreciate the tremendous job Mel has done for the Company in overseeing the merger and delivering outstanding operating performance.  While we understand, we regret Mel's decision to pursue other interests and are grateful for his willingness to oversee a smooth and orderly transition"  - John Malone, Chairman of Liberty Media Corporation.
The SiriusXM Board of Directors has formed a search committee, chaired by Greg Maffei and including James Mooney and Eddy Hartenstein, to consider both internal and external candidates for the Company's next Chief Executive Officer.  SiriusXM stock is down in after hours.
More In depth analysis and what this means to the stock will be discussed on SiriusBuzz Premium.