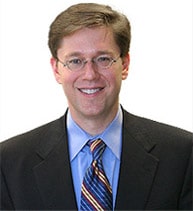 According to a New York Times article, the FCC may be embarking on a path that would relax current media ownership rules. Stephen Labaton, the New York Times columnist, FCC Chairman Martin wants to repeal rules that broaden restrictions on companies owning a newspaper and radio/television stations in the same city.
According to agency officials, the proposal has support within the FCC, but may be split along part lines with 3 members of the commission in favor, and two against. Media Ownership rules have been a topic for the FCC for some time, and have included many open forums at various cities around the country. The Labaton piece is a very good read, but does not cross the bridge to the proposed Sirius and XM merger.
One argument that has been placed on the table is that current media companies have what they term as severe restrictions, and that allowing a satellite radio merger would be unfair unless rules governing terrestrial broadcasters are changed as well. Given that the ownership rules are indeed being considered, could make for some interesting theories surrounding the Sirius and XM merger. Is it possible that the merger is allowed, and current media ownership changes enacted prior to the close of the year? Some feel that that exact scenario is a distinct possibility. Would such events placate all sides with regards to the issue of the Sirius and XM merger? That answer likely depends on the size of the terrestrial media company.
As with anything, change comes with a certain price. In the case of Sirius and XM, it involves pricing guarantees and a-la-carte programming. With terrestrial radio, it may well be hinged to other high priority items such as program diversity and low powered FM.
For investors in this sector, the rumored 3 to 2 support of ownership rules may well serve as an indicator of the commissions sentiment regarding the Sirius and XM merger. As with anything in Washington, separte issues tend to get linked together as a way of making things happen. Whether or not this is the case in this merger would be pure speculation, but indeed, it would not be unheard of.
Position - Long Sirius, Long XM