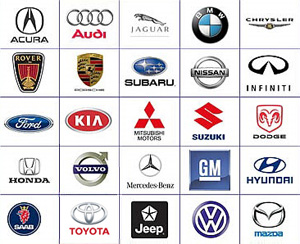 I have long said that the magic number in car sales for Sirius XM Radio is 1,000,000 units sold per month. With 60% penetration, Sirius XM garners enough promotional subscribers with this volume to ensure subscriber growth. In April the OEM channel saw just under 1 million units sold, and May looks like it will be similar.
Analysts are projecting just over 1,000,000 units sold for May with a SAAR rate of 11.4 million units. Edmunds analysts tend to be accurate in their projections, so the information can give investors confidence. A special note should be given that many analysts are anticipating strong sales on the holiday weekend in arriving at their projections for the month. Personally I believe that the sales will come in a bit below 1 million units. If I had to put a number on it I would project sales between 950,000 and 970,000 units. I believe the weakness in the numbers will come out of the Japanese manufacturers. Toyota and Honda have been running specials for two months now, and those that wanted to take advantage already have. Nissan is just ramping up their promotions after a dismal performance last month. This is too little too late in my opinion. Nissan will improve, but not by enough to swing the overall number above 1 million. I have my feelers out there across the OEM channel, and simply feel that the sales will not be a strong as many hope for on the weekend. That being said, the difference between my opinion and that of the analysts is not material in nature, and of little consequence to the subscriber picture. Even with my more conservative look, the news is still good for Sirius XM.
With back to back months of OEM sales in the neighborhood of 1 million Sirius XM Radio is virtually guaranteed to add positive subscribers in Q2. It would take a drastic reduction in sales in June to 800,000 units to turn the tide in another direction. This is unlikely to happen, thus Sirius XM investors can have confidence in the current trends of the OEM channel.
The thing that makes me nervous about the OEM channel news this month is the fact that the projections are so rosy, but banking on strong sales in the final three days of the month. I see the holiday bringing a decent amount of foot traffic, but I think people are still a bit gun shy on actually making a purchase. I see GM being number one, Ford being number two for the second consecutive month.
The actual OEM numbers are days away, but satellite radio investors can have confidence that the May numbers will deliver positive subscribers.
Position – Long Sirius XM Radio