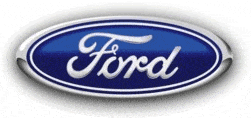 Ford has released their May 2010 auto sales, and the news us good fir SIRI. The U.S. automaker saw sales jump 22% over a year ago and 32,000 more units sold in May than in April.
Ford's sales were 196,912 units, slightly less than GM. Ford also announced that Q2 production was being increased by 15,000 units, which is good for satellite radio because Ford's satellite radio's are counted at production. The even better news is in Q3 where Ford is boosting production by 80,000 units. This demonstrates that Ford believes that the auto channel recovery is real.
With overall May auto sales almost certainly passing the magic 1 million mark, the big question is whether the gains from the domestic brands came at the expense of imports.
Position - Long Sirius XM Radio