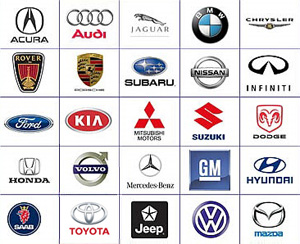 The day was filled with sales figures, and early on it was evident that the month of May could be a great sales month for Sirius XM Radio. The final numbers beat my conservative outlook handily on strong fleet sales, continued promotions, and what appears to have been a decent Memorial Day weekend sales push. Overall, the big push came out of the U.S. automakers with stronger fleet sales, and some Japanese imports that righted a bad performance in April.
The biggest surprise for me was the performance of Nissan and Honda which both produced very impressive gains over last month. Both makers upped their marketing efforts with attractive financing offers that brand loyalists seemed to have gravitated to. The SAAR for May came in at about 11.6 million, just below the the 11.8 million that we saw in March when Toyota went wild with promotions after the disaster of their recall issues.
For satellite radio investors, this is all great news. With over 2 million cars sold in Q2, there will certainly be positive subscribers reported when the company announces results. Now the focus is on June, and closing out the quarter with another nice sales month. As SiriusBuzz has told readers for years, 1 million per month is the magic number, and this seems to be what is happening. Stay tuned to SiriusBuzz for comprehensive coverage of the OEM channel.
Position - Long Sirius XM Radio