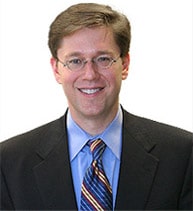 FCC Chairman Kevin Martin has broken what has been virtual silence regarding the proposed Sirius and XM merger. His comments today were immediately viewed as positive, and sent shares of both Sirius and XM upward, giving a further indication that there is perceived value in this merger by the investment community.
Martin went into no detail, but did express that he is, "pleased when companies come forward with proposals that would give consumers more control over what they pay for."
Interestingly, Martin did not go to the point of saying that higher or lower prices were the important factor, but instead seemed to indicate that "choice in what you pay for" is an important factor. Many have assumed that lower prices would be the key to obtaining a favorable result in the process, but it appears that the issue is more related to consumer control. This could bode well for Sirius and XM, as the level of control is unprecedented, in particular when the a la carte radios are in the consumer channel.
Today's comments by Martin seem a stark contrast to the comments months ago that Sirius and XM would have a high hurdle in gaining FCC approval. It will be interesting to see the street reaction over the coming months.
Position – Long Sirius, Long XM