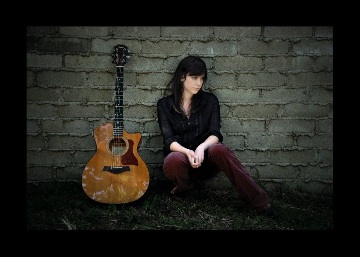 Sirius XM Radio offers a huge variety of music. Name any genre and you will find a channel on Sirius XM that plays it. There is something for everyone on Sirius XM, and because of the depth of selection, many artists that have not had much air-play on terrestrial radio are getting some on satellite.
I had the pleasure of catching up with a fantastic musical talent recently. Her name is Marianne Keith, and she, like many indie artists, is trying to take the next step in the music industry. Her music is a distinct cross between pop, folk, and rock. Think of Cheryl Crowe and you will get the idea of her sound. She has a distinct sound, and a wonderful voice that brings out emotion in her music.
Marianne plays regularly at the Piano Bar in Hollywood, and is setting up for a summer tour that will include cities like Grand Rapids, Boston and Birmingham. The life of a professional musician looking for their big break can be quite interesting. No big tour buses, no first class hotels, and often they need to coordinate their promotion efforts themselves. This can make things a real challenge. Like many artists, Marianne loved hearing one of her songs get airplay on a local station. As yet, she has not received any airplay on satellite radio, but given the quality of her music, that day should come soon.
In speaking with Marianne, I found her story to be quite compelling, and to be someone who has a good head on her shoulders. At just 24 years old, she had terrific insights and was well rounded in her knowledge of her chosen profession. We discussed what her inspired her to become a professional musician, some of the dynamics of the music industry, royalties, iTunes, and even a concept for what would be a really cool channel on satellite radio.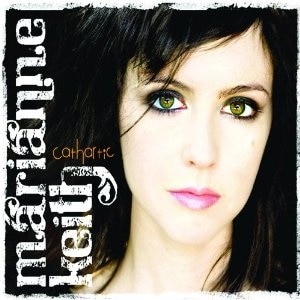 When she was five Marianne was enamored with Amelia Earhart and wanted to be an astronaut or pilot. All of that changed when at 6 years old she sang a solo at her church. From that moment on music would always be a part of her life. She was heavily influenced by her sixth grade music teacher who taught her the structure of a song...a lesson she still uses today. While she does have and uses a Yamaha keyboard, she loves using a real piano. She went so far as to say, "there is nothing like playing a grand or baby grand. The interment responds. I love acoustic instruments."
Marianne writes and performs original music, something I respect and admire. Her CD's are all original, but in live performance she does some covers of Stevie Nicks, Linda Ronstadt and others. As a writer, we got onto the subject of music royalties. For those not aware, the writer of songs typically will enjoy residual income for years to come, while a performer gets far less, if anything at all. her music is on iTunes, and it has been a great place for exposure. In many ways, iTunes has become the up-and-coming artists best friend, but nothing compares to hearing your song get national attention on the radio.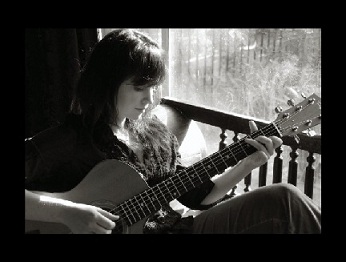 Along those lines we drifted into a conversation about a channel that Sirius XM might want to consider. If I were programming it I would call it "Open Mic" and dedicate it to playing indie artists that are tring for their shot. The channel could program segments for each genre, develop an on-line submission system, and make it interactive for listeners to comment on the music they here. Think of it as a proving ground for the thousands of artists out there that have Marianne Keith caliber talent, but simply have not garnered exposure. Marianne loves the idea, and I think such a channel would be a hit with musicians and subscribers. I get the opportunity to see a lot of musicians and bands. Some are good, some are great, and some need a lot of work. One thing they all have in common is that they tell the live audience to look them up on iTunes. Wouldn't it be great to have them say, "You can hear us on Sirius XM." This is an area in music that terrestrial radio can not really do. Satellite has a golden opportunity to be a place of music and artist discovery.
So what Does Marianne want to do with her career? She grew up hearing what her parents listened to. The Beatles, Eagles, Stevie Wonder, and James Taylor were among the musicians she was exposed to and that is a quality list of artists. It reflects in her music. Simply stated she aspires to be a lasting and influential artist for her generation just like the artists she heard growing up. Marianne humbly said, "If my music reaches just one person it is a success." Well Marianne, given your musical talent, you will reach many!
Marianne Keith is currently playing exclusively at the Piano Bar in Hollywood California. On her summer tour, beginning June 3rd, she will be opening for artists including Josh Hog. Fans can check out her tour dates below and even listen to her songs on her web site via the links below. Go ahead, take a look and a listen. You will certainly like what you hear.
Thu 06/03/10 - Natasha's - Lexington, KY
Fri 06/04/10 - Birdy's - Indianapolis, IN
Sat 06/05/10 - SPACE - Evanston, IL
Sun 06/06/10 - The Intersection - Grand Rapids, MI
Tue 06/08/10 - House Of Blues - Cambridge Room - Cleveland, OH
Wed 06/09/10 - Rumba Cafe - Columbus, OH
Thu 06/10/10 - Club Cafe - Pittsburgh, PA
Fri 06/11/10 - The Red Room @ Cafe 939 - Boston, MA
Tue 06/15/10 - StageOne - Fairfield, CT
Wed 06/16/10 - Jammin' Java - Vienna, VA
Thu 06/17/10 - Evening Muse - Charlotte, NC
Fri 06/18/10 - Eddie's Attic - Decatur, GA
Sun 06/20/10 - WorkPlay Theatre - Birmingham, AL
[ Marianne Keith's Website | Facebook | Label ]
Position - Long Sirius XM Radio