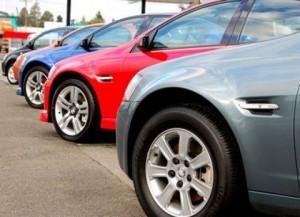 The auto sector showed a little life in March with the help of incentives.  For the month auto sales were 1,533,520.  This beat March of last year by about 80,000 units and even allowed Q1 of 2014 to better Q1 of the previous year.  Q1 2014 was about 48,000 units better than Q1 of the previous year.  Essentially this would present about the same number of subscribers if the metrics were now counted the same.  However, with the restructuring of how radios in GM vehicles are counted, the sub number in Q1 of 2014 should be less than we saw in 2013.
In Q1 of 2013 the company added 452,890 net subscribers with the old GM deal.  Now, GM sales are not counted as subscribers.  GM sold about 650,000 cars in Q1.  In the old deal every GM car equipped with satellite radio would have been counted as a subscriber.  In the new deal, they are not.  If we assume 70% installation, the gross additions would have had a benefit of 455,000 additions this quarter.  That does not exist.  Instead, what we will see from GM is the self pay conversions of last quarter.  That number will be about 200,000.  The delta here is about 255,000 units on a gross basis.   Bear this in mind.
For some perspective:
Q4 of 2012 saw subscribers additions  at 535,000 on auto sales of 3,588,000 for the quarter
Q4 of 2013 saw subscribers go negative at (23,000) on auto sales of 3,800,000 for the quarter
We should not expect subscribers in Q1 to be anywhere near where they were last year.  GM is the largest seller of cars and the largest installer of satellite radios.  You do not see a deal like this change without feeling the impact.  The good news is that this deal helps SiriusXM out on the back end with lower revenue sharing.  The bad news is that it will take time for the street to adjust to this.  Additional details will be covered on SiriusBuzz Premium.
With auto sales we want to monitor incentive spending to see how strong the market will be.  Stay Tuned!