March auto sales are in and while the month did not hit 1.5 million, they were at 1.45 million.  This represents the strongest sales month in years and in many ways points to an overall recovery for car makers.  Not all the news is rosy though.  The month had higher incentives than in the past, meaning that automakers were enticing consumers to get through the door.  From a satellite radio perspective that is good news.  From an auto company perspective it whacks away at the bottom line.
We saw sales about 50,000 units stronger than last year and the SAAR stands at 15.4 million.  Overall for 2013 we should be looking for sales between 15.3 and 15.5 million.  Either number will serve SiriusXM well.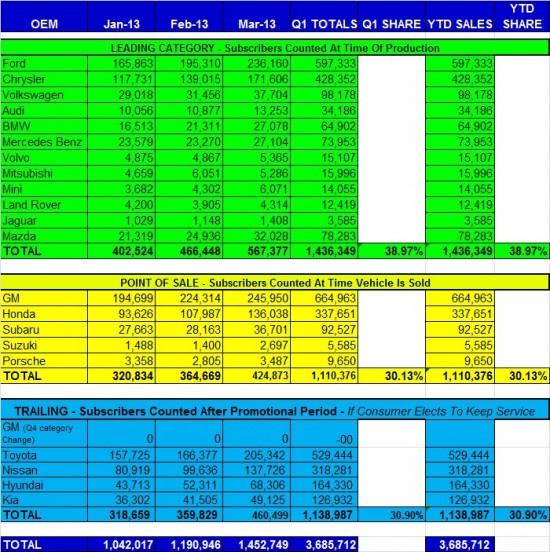 The sales mix remains about the same between the three categories, but investors want to watch GM.  Remember, in Q4 the automaker will no longer be in the point-of-sale category and thus no longer provide paid promotional subscribers to SiriusXM.