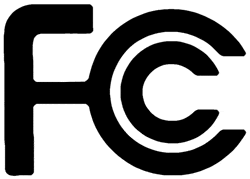 Satellite receiver manufacturer Antex Electronics raises a great and compelling argument against mandatory HD inclusion in satellite receivers. For his company, the inclusion would be illegal, and is also against some current FCC regulations.
While many have debated this issue on a more general front that relates to free market, Antex points out that they manufacture receivers that are utilized for commercial use in areas like restaurants, bars, and retail stores. While some may not be aware, streaming audio content in areas such as this is illegal unless royalties are being paid. Such streaming is considered a public performance.
Antex, in a letter filed with the FCC, also notes that they are independent of Sirius XM in terms of design and manufacture of their receivers. The company concentrates on the commercial market. While the commercial market may not seem huge, consider the music you hear just about everywhere you go. Antex states that forced integration carries no benefit to the company, and in fact adds burdens and costs.
The FCC is considering a measure which would potentially force inclusion of HD technology in to all SDARS receivers. Among other issues, the FCC is weighing whether the agency even has the legal standing to mandate such an action.
Position - Long Sirius XM