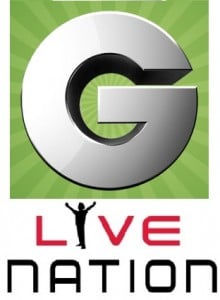 Concert going just received an adrenaline injection after signing a marketing deal with Groupon, the Internets latest craze in digital coupons. Live Nation and Groupon recently announced a deal that promises to sell some of those concert tickets that, until now, seem to have gone unsold. The relationship between the two companies will be called GrouponLive.
GrouponLive promises to be a local resource for Live Nation events on a national scale. Groupon uses a users location setting to determine deals in their area. GrouponLive will deal in tickets to concerts, theater, sporting, and other live events theater, arts and other live events. It is anticipated that GrouponLive will launch in time for the summer season.
"With unprecedented access to Live Nation's expansive roster of performers and events, GrouponLive will be the destination for exclusive live event deals," Andrew Mason, founder and CEO, Groupon, said in a statement. "We're excited to work with Live Nation to further deliver on our commitment to offer amazing local experiences to our subscribers."
The concept of Groupon is very attractive for businesses, and the company as well as the businesses that use it have seen wide success and acceptance from consumers. GrouponLive users will have access to limited-time deals on a variety of events across the country. To learn more about the GrouponLive launch, visit grouponlive.com
"GrouponLive represents a new channel to drive value for fans, while helping artists and others to reach ever larger audiences," added Michael Rapino, President and Chief Executive Officer of Live Nation Entertainment. "By adding this channel to our ticketing platform, we will also provide our venue partners with another option for driving ticket sales across a wide range of events. Our success is based on selling tickets and filling seats and GrouponLive gives us another platform to achieve this."
Live Nation is a company in which Liberty Media has a substantial stake. With several members on the Board of Directors at Sirius XM, it could be only a matter of time before we see Sirius XM stepping up to the Groupon masses to bolster their retail channel.
Position - Long Sirius XM Radio