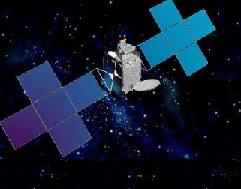 I have noted a few times, as have some analysts that cover the sector, that the transfer of license request was something that investors should watch for. The FCC could have taken a stance to review the transfer of license separately, and that review process could have lengthened the process for Sirius and XM to a point that the companies may not have wanted to see.
The FCC takes Transfers of licenses very seriously. Something as simple as Rupert Murdoch transferring his holding company from U.S. soil to Australia was considered to be a transfer of control by the FCC, even though the same man, Murdoch owns the holding company.
People have often spoke of high hurdles with the FCC with regards to this merger process. Investors may not realize it, but one such hurdle was cleared today when their consolidated application was accepted by the FCC.
At this point, it appears that the transfer, as well as other issues related to the merger are going to be considered at the same time by the FCC.
Just because the clock has now started does not mean that the FCC has not been busy regarding the proposed merger. Rest assured that the FCC has been speaking to several parties relative to the merger. This can been seen in the communications that have already been filed with the FCC.
Now that a clock is moving, and some dates have been established, it will be interesting to see the reaction on Wall Street. Will the fact that the clock is now active change some sentiment? Only time will answer that question. The fact that the application has been accepted, and not rejected may settle some jitter among investors, and may be enough to see some arb traders hop into action. We will know more next week.
Position - Long Sirius, Long XM