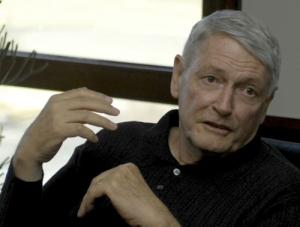 Liberty Media's (LCAPA) John Malone is serious about his investment into satellite radio. He did not bail out the company to parse it out into parts, nor is he interested in breaking apart the spectrum. He made his deal because he believes that the investment into Sirius XM will be a strategic move for Liberty Media. The strategy has layers that include bolstering the satellite radio service, exploring future potential revenue streams, and of course, keeping the SDARS business away from satellite television rival Charles ergen.
In the third of a three part series in the Denver Business Journal, Malone speaks out about the role Sirius XM will play going forward. Malone did not let out all of his plans, nor did he get as specific as some may want, but he did show what direction Sirius XM will be heading, and for investors, it is a welcomed sign.
With the Q1 conference call just a week away, the Malone piece is not only enticing, but perhaps foreshadows what Sirius XM CEO Mel Karmazin will be speaking about on May 7th. Sirius XM closed right at the 20 day moving average. In the past few weeks, the stock has always bounced off of that average. The 200 day moving average is coming down to levels where technical traders may well start to look at SIRI with a new eye on the heels of the energy, synergy, and fresh perspective that Malone and Liberty Media will bring to Sirius XM.
Speaking of the competitive landscape Malone states, "...And Charlie Ergen over here at EchoStar, he went out and bought some frequencies on the theory that he might be able to put something together, and he even went after Sirius radio. Nobody's really put Charlie on the couch to figure out why, but the theory is that there may be some applications there for mobile video... they have their terrestrial repeating network, which is 800 sites now, and the frequencies they have. The question is: can you blend that all together? And obviously we're now deeply involved in the Sirius thing, and we think we're going to win. We'll see... this is not a DirecTV play. This is a Liberty play on Sirius. It may evolve into some involvement by DirecTV. It could mean some involvement by Charlie. Right at the moment, we just saw something we were interested in and decided we should get involved."
When asked about the strategic aspect of the Sirius XM deal Malone stated, "Initially it's a financial play, but it's also strategic. Obviously we have a large stake in DirecTV, and how Sirius could play into that is an important consideration, but it's not on the table today. What's on the table today is, let's understand Sirius and its assets. Let's help it avoid either bankruptcy or a takeover by somebody they didn't want to be taken over by, and let's study it for a while and then decide what the right moves forward are."
Clearly Malone is not flying by the seat of his pants. The terms of the loan are fruitful for Liberty in their own right. With knowledge that Sirius XM is now far more stable, Liberty can look into expanding their role in the company.
Malone even went so far as to state that there is still a possible play with Charles Ergen. Of course that deal is far better when he (Malone) is holding the cards. Regarding Satellite radio in the media world, Malone has all of the leverage. Malone said, "Whether that involves something with DirecTV, something with Charlie or it's entirely inside Liberty Capital, ... we really haven't gotten a clear perspective on that, but we thought it was a very interesting asset and one we should get involved in....Well, it's (Sirius XM) just one possible strategic asset we wouldn't be able to influence. It's as simple as that. If we got our involvement in it, we keep open whatever that strategic direction is. Whether that involves DirecTV or not, I don't have a clue today. And if Charlie has a great idea on how to exploit the asset, we may end up doing something with Charlie."
This series by The Denver Business Journal gives Sirius XM investors great insight into the mind of John Malone, and what his investment into Sirius XM Radio means. Investors should take the time to read not only this article, but the previous ones as well.
Position - Long Sirius XM, No Position Liberty Media