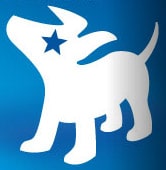 Last week Deutsche Bank analyst Doug Mitchelson upgraded Liberty Media to a "Buy" from "Hold" and established a $15 price target. The upgrade was good news for Sirius XM Radio because in part, Mitchelson's reasoning for the upgrade centered on Liberty's existing investment into Sirius XM, as well as the potential that Liberty may be interested in acquiring even more stock in the satellite radio company.
What most already know is that Liberty Media came through on financing for Sirius XM that gave them a 40% stake in the company. What has not been realized yet is exactly what Liberty plans to do with their new investment into the satellite radio space. There are many potential synergies that exist, among them a possible larger video offering, or even bundled subscription and marketing plans. At this point, speculation is all that we have.
One thing that I find interesting is that the Liberty spike in price on the upgrade has held. Liberty stock (LCAPA) has traded near the $10 mark ever since the upgrade. This could be an indication that the street has a belief in the reasoning behind the upgrade. On the cautious side I would like to see the price of Liberty hold for the balance of the week. With Sirius XM likely to report their number for Q1 in early May, it will be interesting to see how Liberty and Sirius XM play off of each other going forward.
For their part, Sirius XM has been trading between .30 and .40 for some time, and seems to be building a base here. I suspect that the subscriber numbers for Sirius XM will actually decrease in Q1, but that other metrics will be the center of attention. Q1 2009 represents the first full quarter of merger synergies coming to fruition. If the company shows improved financial metrics even with a net loss in subscribers, then the viability of the business plan as a merged entity may begin to shine through.
If investors in this sector have not begun to follow Liberty yet, I would strongly suggest adding the symbol to your watch list. The next few weeks will be interesting, and given Liberty's substantial position in the company, people should keep a close eye on sentiment of that stock as well.