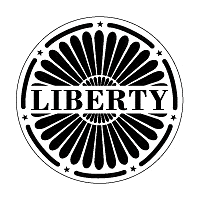 Liberty Media bailed out Sirius XM Radio and in return received 12,500,000 preferred shares that are convertible to a 40% stake in the company. With one player holding so much control, some people are wondering what will happen if Liberty decides to sell with the recent run up. After all, they will have more than doubled their money at this point, right?
Well, it is my opinion that Liberty is not even considering converting their shares any time soon. The shares are senior to common, and also garner Liberty Media six board seats. This represents a level of control in a company that is demonstrating better financial metrics, as well as getting closer to profitability. With what seems to be the worst of the recession behind us, why would Liberty sell now? Additionally, a Liberty competitor, Charles Ergen, would be quick to swoop in and reignite his initial plan of taking control of the company. By holding, Liberty keeps Ergen at bay, while at the same time gets to ride the future wave of satellite radio.
What we have now is substantial institutional investment into SDARS. XM Satellite Radio enjoyed heavy institutional ownership prior to the merger, and that gave the equity stability that was not necessarily enjoyed by Sirius.
This is not to say that it is impossible for Liberty to convert shares and sell. What I am saying is that it is my opinion that Liberty has far more to gain by holding. It simply makes business sense from many perspectives.
Liberty themselves have enjoyed a nice upswing since the announcement of the Sirius XM Radio deal. Analysts have already upgraded the stock and cited a main reason as the Liberty investment into Sirius XM Radio. As retail and institutional investors consider where to plunk down their money in some effort to recover, Sirius XM as well as Liberty may get a nod over other companies that do not have as many synergies.
Even with poor Q1 subscriber news due in the next couple of weeks, the financial metrics of the company is where serious investors, as well as Liberty will focus their attention. This will be the first full quarter where the merger has been in effect. While we may not see new products, we will see bottom line numbers that continue to improve. This is where the focus is. Hopefully, given a more stable market, we will see some guidance that gives investors a better feeling of the potential value of the company, and thus the stock.
Position – Long Sirius XM Radio, No Position Liberty Media