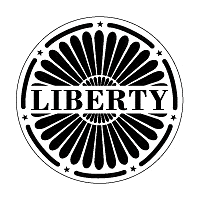 As reported here earlier, Liberty media is proposing a takeover of SiriusXM.  This news was anticipated at some point, but perhaps not as early as we are seeing it transpire.  The text of the 8k filed by Liberty Media is below:
"On January 3, 2014, Liberty Media Corporation ("Liberty") issued a press release, attached hereto as Exhibit 99.1 (the "Press Release"), announcing that Liberty has made a proposal to Sirius XM Holdings Inc. ("Sirius"), outlining the terms by which Sirius' shareholders, other than Liberty and its subsidiaries, would become direct shareholders of Liberty in a tax-free transaction in which each share of Sirius' common stock, other than those held by Liberty and its subsidiaries, would be converted into 0.0760 of a share of a new Liberty Series C non-voting common stock. Immediately prior to such conversion, Liberty intends to distribute, on a 2:1 basis, shares of Liberty Series C common stock to all holders of record of Liberty Series A Common Stock, par value $0.01 per share, and Series B Common Stock, par value $0.01 per share, to create a liquid trading market for the Liberty Series C common stock. The 0.0760 exchange ratio is equivalent to a 0.0253 exchange ratio prior to the distribution of the Series C common stock dividend.

The proposed transaction and contemporaneous distribution of the Liberty Series C common stock dividend would result in Sirius' shareholders, other than Liberty and its subsidiaries, owning approximately 39% of Liberty's post-closing outstanding common stock on a pro forma basis.

As described in the proposal letter to Sirius, the proposed transaction would be subject to the negotiation and execution of mutually acceptable definitive transaction documents, the terms of which would be approved by a special committee of independent directors of Sirius, and would also be subject to a non-waivable condition requiring the approval of a majority of the shares of Sirius common stock not owned by Liberty or its affiliates. The approval by Liberty shareholders of the issuance of its Series C common stock to the Sirius public shareholders in the proposed transaction would also be required under applicable Nasdaq Stock Market requirements. Other than applicable filings with the Securities and Exchange Commission, Liberty does not anticipate that any additional regulatory approvals would be required."
There was a conference call at 5:00 PM today regarding the proposed transaction.   Replays of the conference call can be accessed after all appropriate filings have been made with the SEC through 7:30 p.m. (ET) on Friday, January 10th by dialing (888) 203-1112 or (719) 457-0820 plus the pass-code 2899775.
The proposal represents a small 3% premium over the $3.57 closing price of SiriusXM shares on January 3rd.  Essentially, we would see the transaction set at about $3.68.  This is below the 52 week high of $4.18.  If approved, shareholders of SiriusXM would now be shareholders of Liberty Media via Series C shares (non-voting).  Additional insight on this transaction will be available on SiriusBuzz Premium to members.