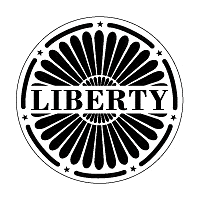 Ever since the day Liberty Media (NASDAQ:LMCA) and Sirius XM (NASDAQ:SIRI) became attached at the hip a few years ago I have followed Liberty more closely than ever.  As March 6, 2012 approached indicating the date at which Liberty Media was free to make any move they desired many Sirius XM investors began to focus on Liberty themselves.  One natural question is that if Liberty were in control would they do anything different.
Up until now Liberty has been very curt, if not respectful in their answer to this question.  Essentially stating that current management is doing a fine job with the running of the company.  It is the type of answer you would expect when there is an active poker game happening.  That is not to say Sirius XM is doing anything wrong.  It is simply a case of everyone keeping their cards close to their vests.
The first glimmering that Liberty would enact some changes came when the company requested De Facto control of the Sirius XM licenses from the FCC.  In commenting on the issue Liberty Media expressed to their shareholders that they intended to appeal the FCC denial and offer more detail as to what they will be doing with the company.  The next hint came this week when Liberty Media's Greg Maffei spoke at the Barclay's Global Technology, Media and Telecommunications Conference.  During that conference Maffei spoke to Sirius XM's Satellite Radio 2.0 initiative and the Internet delivered side of the business.
Maffei stated that he had excitement about some of the technology and would likely accelerate the Internet side of the business more so than is currently planned by Sirius XM's current management.  This was music to my ears.  I have long wanted Sirius XM to offer a more robust Internet offering.  Sirius XM has a lot of potential in this area and can actually offer even more content over the net than they can on satellite.  In addition, the Internet side of the business actually allows two way and interactive communication between the service and the company.  The possibilities are almost without limits.
While there is a lot to like about current management at Sirius XM, there are some aspects that can be frustrating.  Management is so focused on the bottom line that areas like customer service, the number of program directors, marketing, and even top tier channels suffer.  Investors may love the cost cutting, but from a consumer standpoint Sirius XM is not an A+ company anymore.
Essentially it is interesting that Liberty Media would accelerate the technologies.  I see this as a good thing.  Whether Liberty takes control of Sirius XM or not is a matter of opinion, but if nothing else, we know a few little nuggets of information about some small changes that would happen.