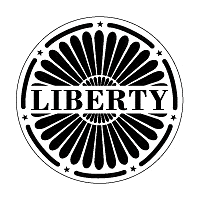 Liberty Media (LINTA) will host their Q2 conference call at 9:30 AM EST. Liberty controls a 40% stake in Sirius XM via preferred shares in its tracking stock LCAPA. The company has a contract in place which prevents them from taking a position in Sirius XM larger than 49.9% until next spring. After that, the company can make a tender offer for Sirius XM.
Over the past several months there have been several times where people speculated that Liberty was going to make a move on Sirius XM or convert some of their shares. The likelihood of that is quite slim. Their preferred share stake can not be diluted. If they were to convert they would not have such protection. In addition, there are tax implications at stake, and John Malone, Liberty's CEO, is known for structuring and maneuvering deals that are tax friendly or even tax free.
With all of that being said, it is prudent for anyone invested in SIRI to follow the happening at Liberty. It is Liberty that holds a lot of SIRI debt, and Liberty which gives Sirius XM stability in the debt markets. Liberty is expected to bring in a profit of 11 cents per share on just over $2 billion in revenue, but analysts estimates range all the way from 8 cents to 14 cents.
Last week Liberty announced a new deal with Comcast that makes their Starz brand of movie channels available on line. Comcast, which now brands itself as Xfinity, has made a move toward putting more and more of their content on line so users can get their cable virtually anywhere. This represents a continued shift of media companies making a bigger presence on the Internet.
Look for Liberty to discuss their proposed move to split apart and reorganize some of their tracking stocks, and to have a comment or two about Sirius XM Radio (SIRI).
Liberty Conference Call Web Link
Position - No Position Liberty - Long Sirius XM Radio