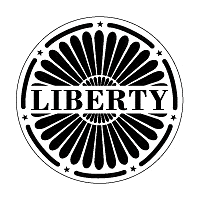 Investors will have barely had a chance to digest the Sirius XM Radio conference call when the next important call comes up. Liberty Media will be holding their Q1 2009 conference call at 12:00 PM EST in Boston. While the conference call will not likely speak directly to Sirius XM Radio, it is a unique opportunity to hear Liberty's Gregory Maffei speak. Maffei has been tapped to join the Board of Sirius XM radio, and fills one of the three seats sought by Liberty. Because of the number of shares Liberty owns, they have the right to select up to six board members at Sirius XM Radio.
One of Maffei's main responsibilities with Liberty was presiding over the branch of the Liberty tree that was in control of Direct TV. I feel it is important that investors get to know Maffei because there is potential that he will be a very influential member of the board. The current contract of CEO Mel Karmazin expires in October of this year. At this point there has been no announcement as to the status of Karmazin's contract. While I do not see him being ousted, he does have a personal decision to make. If he should decide to retire or move on, Maffei would likely be on the short list of potential candidates to take the helm. Bear in mind, this is speculation.
The importance of understanding Liberty rests in the structure of their current deal. They already control 40% of Sirius XM, and have rights to raise that percentage to 49.9%. After two years, they could raise their stake even higher if they desire. Malone is a deal maker, and because of this, it is good for investors to garner an understanding of the workings of Liberty. This is not to say that Malone is shopping things around at this moment, but indeed he has plans that go well beyond the interest payments on the loan to Sirius XM.
If you are serious about your investment in Sirius XM, it is worth your while to invest an hour into listening to the Liberty call.
Position – Long Sirius XM Radio