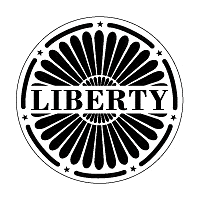 Liberty Media purchased 50 million shares and with that purchase is now over the 50% threshold (as defined by the SEC) to have majority control over SiriusXM.  There are indeed "other shares" out there tied to convertible bonds, employee stock options, etc. that could dilute Liberty to below 50%, but those are not used in the determination of the 50% stake.  Certainly it is good conversation, but the reality is that Liberty Media is now the majority holder of SiriusXM shares and everything else is simply an exercise in chasing snipes.
With its controlling stake Liberty can now change out the Board of Directors if desired, make decisions relative to the status of Interim CEO James Meyer, and essentially drive the direction of SiriusXM inclusive of share buybacks, debt load, debt repayment, and overall strategy.  This move was not unanticipated and having it behind us does clear up a few of the uncertainties that previously existed.  Using the latest share count from SiriusXM's last quarterly report, Liberty stands at about a 50.15% ownership stake.  Bear in mind there have been a few transactions since that report, so the Liberty stake is likely around 50.5%.  See Below for more detail.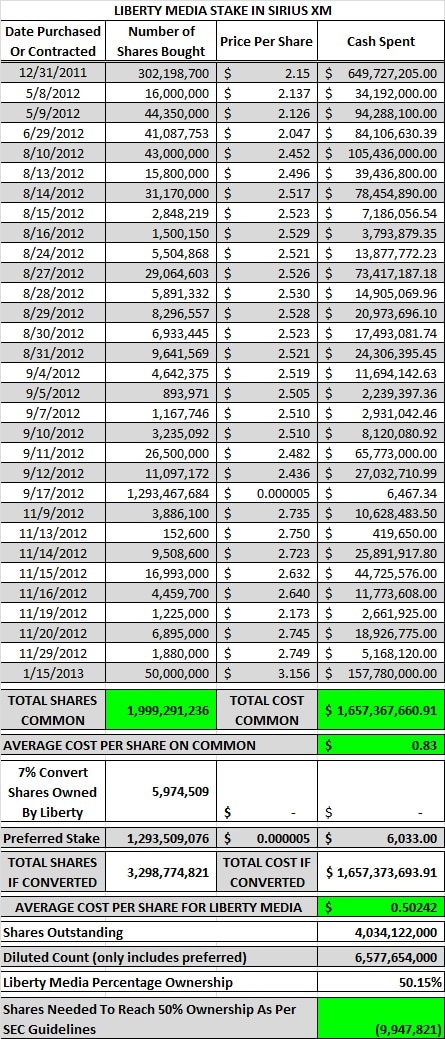 With Liberty in control things could begin to get interesting!