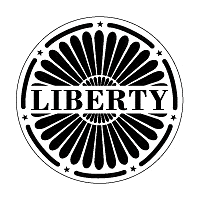 Liberty Media (NASDAQ:LMCA) filed with the FCC that they have bought additional shares of SiriusXM (NASDAQ:SIRI).  The filing indicates some 40 million additional shares were purchased during the week.  Essentially we have Liberty Media supporting the stock price of SiriusXM in the mid $2.60's.
This dynamic has created an interesting development.  From a technical standpoint SiriusXM was looking bearish in the short term and appeared on its way to testing the 100 day moving average near $2.50.  The technical move did not happen, and the SEC filing from Liberty Media points to a very good reason why.  In the past week Liberty has accounted for substantial volume in the stock.  The last time Liberty stopped buying the equity did run down briefly to test lower levels.  Will it happen again?  That is a tough question.  Liberty has about 45 million shares worth of room to continue buying without going over 50%.
It would appear that the trick here is to watch the volume closely.  The near term technicals remain bearish.  This is not to say that I am bearish the company.  Indeed it is the opposite.  However, there are ebb and flows in the market, and calling those is what a savvy trader wants to be able to do.
Here at SiriusBuzz we have a tier of service called SiriusBuzz Premium.  SiriusBuzz Premium is dedicated to investors that are serious about SiriusXM.  We offer an unparallelled level of analysis, service, and coverage.  Investors get daily insights without the drama.  Clear and concise articles outline technical indicators and give all levels of traders valuable information.  Investors have many choices when it comes to satellite radio coverage.  Not all coverage is created equal.  Simply stated, SiriusBuzz Premium is the premier satellite radio website.  More coverage, more analysis, more information, and less drama make SiriusBuzz the go-to source for information relating to SiriusXM.  If you are interested in learning more about SiriusBuzz Premium simply click on the orange tab above.
Watch the action Monday closely.  Technicals are still tough, and Liberty has room to buy a bit more.  The trading can be quite interesting!