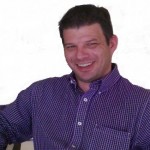 We can't say this news came as a surprise because it is exactly what we were expecting.  Liberty Media (NASDAQ:LMCA) has filed an appeal with the FCC in regard to the commissions earlier rejection of Liberty's request for De Facto control of Sirius XM (NASDAQ:SIRI).  The schedule 13D filed earlier this week indicates that Liberty Media is indeed in a quest for control of Sirius XM either with De Facto or De Jure control of the satellite radio provider.
Within the filing Liberty Media noted that they intend to do the following:
Convert almost half of the shares of B-1 preferred stock, which together with the shares of common stock owned or acquired by the reporting person will constitute more than 32% of the total outstanding shares of common stock.
As soon as practicable, nominate persons to serve on the issuers Board of Directors such that, if elected, persons nominated by the reporting person will constitute a majority of such Board of Directors
Vote all of the reporting person's shares of common stock in favor of such nomination
Solicit proxies from other shareholders if the issuer in support of such nominees
In addition to these items Liberty Media indicated that they may buy more shares of SIRI common on the open market in order to  get enough to install their own Board of Directors by unilateral action.  Simply stated, they might buy enough common stock to take them over 50%, at which time they could simply install their own board without votes required.
In response to the Liberty Media filing Sirius XM did indicate that they are in active negotiations with Liberty Media.