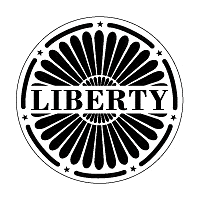 It is apparent that Liberty media is the force keeping the SiriusXM share price in check.  Looking at the action, it would appear that they are able to hit the bid quite often and prop the share price.  You see, Liberty has utilized the fact that this equity is essentially in limbo at the moment.  That has traders on the sidelines, and Liberty can waltz in on a daily basis and add to its already substantial stake.  At this point the Liberty stake equates to about 49.3%.
There are a few clouds surrounding SiriusXM right now.   When will the FCC rule that Liberty can indeed have de jure control?  Will Mel Karmazin stay or go?  Will Q3 be good?  What is the guidance for next year?  All of these very valid questions need to be answered at some point, but until they are, the cloud remains.  The big question is what will happen after Liberty stops buying.  At 49.9% the company must pause and await the FCC decision on de jure control.
Karmazin speaks next week, and while he may not say much regarding Liberty Media.  The market will be yearning for something.  I still think raising subscriber guidance in the days surrounding that event is in the cards.  August auto sales were quite good, and it is apparent that the company will be darn close to the 1.6 million guidance by the end of this quarter.  With Liberty being as close as they are, and with Karmazin speaking next week, it is more important than ever to keep your eye on SiriusXM.
The technicals on SiriusXM are a bit precarious right now, and it is getting to the point that something has to give.  There is support at $2.50, resistance at $2.56, and a very tight trading range that has kept new money from entering the equity and the shorts at bay.  A move should  happen soon, and it is simply a question of which way it will go.  Volume, Support and Resistance Levels, and Exponential Moving Averages can be helpful in making that determination, but the real cause of movement will happen on news, and essentially there should not be any negative headlines in the near future.  This leaves an overall bullishness in tact even from a technical standpoint and even if a small retracement occurs.