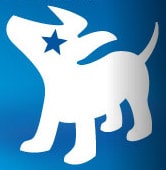 In case you were not aware, Father's Day is fast approaching, and Sirius not only has some great specials for hardware and subscriptions but, they have also rolled out a coll new feature called "Radio Dad."
First of all, to take advantage of Radio Dad you need to make sure your Dad actually has Sirius Satellite Radio and if he doesn't, I don't know what you are waiting for. Why would you make him listen to 22 minutes of commercials and hour? Do you hate your father?
Now if your Dad is already a subscriber, make sure you call 877-33-SIRIUS to leave a Father's Day greeting or to tell your favorite story about fathers and fatherhood. Then all you have to do is make sure Dad tunes in to Radio Dad channel 119 on the dial, from now until Father's Day to hear your message.