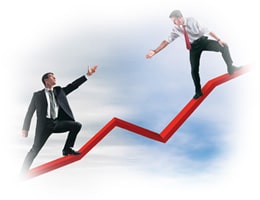 As a SiriusBuzz Premium member you likely take the market seriously, and are seeking any advantage you can.  This could include seeking out opportunities in other equities.  As many of you may or may not know I co-host a webcasted radio show with Demian Russian of Satellite Radio Playground and Market Playground.  The satellite radio community has suffered splintering in recent years, but through all of that SiriusBuzz and Satellite Radio playground have always worked well together.  There is still a sense of community between the sites.
The purpose of this piece is three fold.  First, if you are not familiar with those sites, you will want to add them to your watch list.  The second is that Market Playground is a great source for news and information about equities beyond the audio entertainment sector.  The third is a promotion about another service called All About Trends.
All About Trends is a subscription service that offers insight on several equities.  The service is impressive, and if you are active in the markets you may want to consider adding this service to your tool chest.  Technical trading removes your emotion from the equation.  The motto of All About Trends is "We Trade What We See -- Not What We Hear, Think or Fear".  Now consider the performance:
Since their inception in August, 2008, they've outperformed the S&P 500 6 to 1! If you started with a portfolio of $100,000 and traded in tandem with them, your $100,000 would be worth $193,258 or a 96% return. During the same time period, the S&P yielded a return of JUST 15%.
Now there are a few things I want to make clear here.  The first is that SiriusBuzz, or myself receive no compensation whatsoever from All About Trends.  All About Trends has worked a promotional sponsorship deal with Satellite Radio Playground and Market Playground.  The service that is normally $29.99 per month is only $19.99 per month through Satellite Radio Playground and Market Playground.  In my mind that represents a good deal.   If you are thinking of signing up, please do so through Satellite Radio Playground or Market Playground.  It is the ONLY way to get the special pricing.
I am a fan of diversification, and a fan of sound research.  I think All About Trends offers both.  Despite some grumblings to the contrary there still is a sense of community between satellite radio websites.