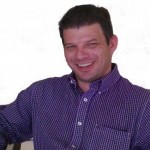 While a downgrade of a stock is never seen as positive, it does not necessarily mean that it is a negative. This seems to be the case with the latest analyst report from Lazard Capital's Barton Crockett. Earlier this year the analyst had a BUY rating and a price target of $1.65. As the company approached that level, Crockett raised the price target to $2.00. That upgrade in price reflected a confidence in his buy rating.
Now Sirius XM was approaching his $2.00 target. Crockett had two choices, he could lower the rating to NEUTRAL or he could raise the price target again. Ahead of earnings Crockett took the more conservative route, and now has an upgrade in hand.
Crockett calls Sirius XM's growth story a success but also feels that that story is now widely known. To Crockett this means that the secret is out and that the issue is already discounted into the current price range. This could be a short term negative, but over time a huge positive. If some people see a growth story others may soon follow suit.
For institutional investors growth is growth. If Sirius XM can demonstrate that growth is still happening and destined to happen in the foreseeable future, major buying could be the result.
That being said, Crockett is a well respected analyst, and tends to have a very sound opinion. His other caps on upward momentum include a conservative opinion on the companies ability to raise prices, a cloud in the automobile sector due to the earthquake in Japan, and that Sirius XM's guidance seems reasonable given these uncertainties. His stance on guidance seems reasonable to me. Sirius XM, in my opinion, will be hesitant to raise guidance for the exact reasons Crockett states. However, it is my belief that the company will report good numbers and express confidence in their current guidance.
Barton Crockett is timely in his reports. If he see's a compelling reason to make a change, or his price target is near, he makes a new call. What will be interesting to see is whether or not Crockett makes a new call after Sirius XM's earnings. Stay tuned. His current rating is NEUTRAL with a $2.00 target.
Position - Long Sirius XM Radio