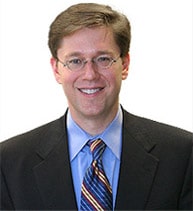 The National Association of Broadcasters are holding their annual Radio Show later this month, and they now have the FCC Kevin Martin doing a speech at a September 27th breakfast meeting. Also in attendance from the FCC, though not speaking, will be Commissioners Adelstein and Taylor-Tate.
The NAB Radio Show is the largest annual convention for traditional radio. This year's show, Sep. 26 - 28 in Charlotte, will feature several interactive sessions, special events and exhibits and is co-located with the R&R Convention.
This is likely a good opportunity for the players in terrestrial radio to get the ear of three members of the five member FCC Commission. While the Sirius and XM merger is not part of the official agenda at the convention, there will be much discussion happening. Also a likely topic of discussion will be the Media Ownership Hearings of the FCC to be held a week before the Radio Show in Chicago.
It is not unusual for FCC members to attend or even speak at such events. One of the goals of the FCC is to become a more open place for businesses and consumers.
Position - Long Sirius, Long XM