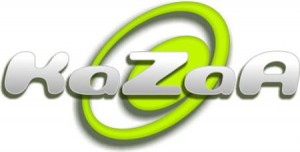 In recent news, Internet Radio provide Kazaa announced an app-less platform that allows users of iPhones, Android and other smart phone devices to access their Kazaa Internet Radio service without an app. It is a move that many companies may be considering if the 30% revenue share plan announced by Apple goes through. By avoiding app stores Kazaa will be able to keep all of their revenue instead of sharing a large chuck of it with Apple or Google.
While the move sent shares of Artrisic, Kazaa's parent company, upward to the point of doubling, the natural question is just how important being in the app store of Apple or Google is? Most consumers tend to find apps by going directly to the app store at iTunes , Android, or Blackberry. Exposure in these stores is seen by many as critical. Just having a presence at the app store can be enough to translate into thousands of impressions on consumers every day. Is a 30% revenue share too steep for the exposure gained? Thus far music services seem to feel that it is.
This site has been critical of Sirius XM and their slowness in getting implemented in some of the app stores. There is definitely value in being present there. However, the possible 30% revenue share may well be too expensive and eat up more revenue than investors or the company want.
The key is getting the word out that your app is available on your own website. Sirius XM has been pretty good about promoting their app lately, and has even made finding the download area on their website easier. Howard Stern is on a promotional tour of sorts with appearances on major talk shows and an upcoming cover story in Rolling Stone. This should help in getting new consumers to the Sirius XM site and making it known that the company website is the place to get the app.
One natural reaction is to simply offer the service at a higher price if it is downloaded from iTunes. While the idea seems logical, it is against the terms of service with Apple. The pricing MUST be the same.
The dynamics of how consumers get audio content has shifted in many ways and continues to do so. There seem to be plenty of options for consumers, and plenty of companies figuring out their own best way to make a go at providing audio entertainment to consumers. The obvious result is that Sirius XM will not be alone in this space, and they have the advantage of a well established brand that can throw some weight around. The key is throwing that weight in the proper direction.
I am not convinced that getting off of the app stores is the right move yet. If that is the direction Sirius XM wants to go, they need to beef up their marketing even more to let consumers know where to go. Getting consumers to the Sirius XM website and downloading the app is certainly better than having total reliance on the auto channel for growth.
Position - Long Sirius XM Radio