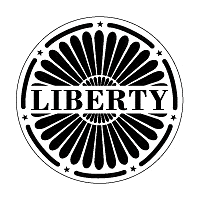 In an interesting press release toady it was revealed that SiriusXM CEO Mel Karmazin will be speaking at the Liberty Media 2012 Investor Conference.  The reason this is interesting is because Liberty Media is in the midst of a takeover of SiriusXM, and the two companies have seemed to exchange a few "pot shots" over recent months.  Make no mistake, there will always be posturing, but Karmazin, Malone, and Maffei are all businessmen that know when to throw a dart or two and when to hold back.
While it seems natural to think that there is some big news that will be announced, it is likely the improper forum to do so.  Karmazin is CEO of SiriusXM.  Announcing big news at the Liberty event would be a proverbial slap to SiriusXM shareholders.  Is it possible some big news pops BEFORE this conference.  Now that is an interesting topic.  Stay tuned
The Liberty Media 2012 Investor Meeting will be held in New York City, on Wednesday, October 10, 2012 at approximately 1:00 pm ET.  If you are invested in Sirius XM or Liberty Media, it may be in your best interest to set aside some time to listen to the webcast.  Currently Liberty Media has an application in to the FCC seeking de jure control of SiriusXM.  In addition, the Karmazin employment contract expires this year and the status of a possible renewal is up in the air.
Want MORE information about SiriusXM?  Consider joining SiriusBuzz Premium.  Members receive additional analysis, technical updates, bullet point notifications of important news, and get insight that is not available anywhere else on the web!  A new technical report was just released!  See it now by joining.