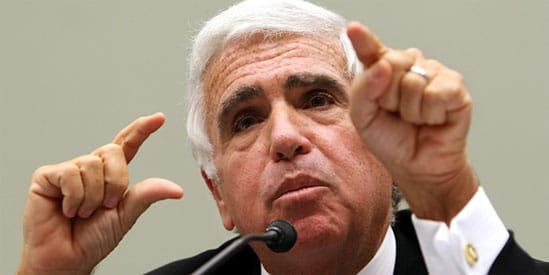 Mel Karmazin of Sirius Satellite Radio spoke at the Citi EMT Conference on January 8th, and as was anticipated fielded several questions and inquiries about the merger. In answer to a question about merger status and speed Mel stated, "I can tell you there is no decision at the Department of Justice. Timing: I have no idea. I'm not going to give it a guess. This is a deal is ripe to be granted and we should be able to close. We will probably close the evening we get FCC approval. We have been waiting so long we are ready to close."
Citi analyst Eileen Furukawa issued a note after the conference highlighting various aspects of Sirius Satellite Radio, including the merger, synergies, subscription cost structure, and the OEM channel. Furukawa sees the OEM channel delivering over 2,000,000 subscribers on an annual basis.
CITI REPORT EXCERPTS:
Sirius Satellite Radio Inc (SIRI) Notes from Citi EMT Conference
Merger Update — Mel Karmazin, CEO of SIRI, gave a keynote at Citi's EMT Conf, and reiterated his belief that w/ increasing competition in the radio/ music space the proposed merger with XM should be approved. He also noted they were prepared to take all actions possible to try to gain approval.
Abundant Synergies — Due to legally required limited access to XM info, tough to pinpoint exact synergies right now. But based on 3rd party consulting firm findings, as well as years of M&A experience he noted poss. savings in the 100s of millions and perhaps even more than current mkt caps of one of the co's itself at $4-$5 bn. He feels synergies are another reason deal should be approved
No Price Hike on Horizon — Given increasing competition from free radio,ipods, cellphones, Internet radio, GPS, etc. SIRI does not think price hike is good move, but feels merger is key in their ability to keep prices low.
Continued Success in Cost Reduction — SIRI noted continued success in cost reduction helping to deliver 4Q07 positive cash flow greater than they saw in4Q06. SIRI also reiterates ability to reduce SAC to XM levels over long term.
OEM Remains Bright Spot — In reaching their better than we expected '07 YE subs of 8.3M SIRI noted continued OEM strength. To put this into context assuming hypothetically currently expected penetrations of 70%+ and assuming annual cars produced and 50% conversion OEM cd ultimately contribute 2M+ subs annually highlighting importance of OEM channel.
Position - Long Sirius, XM