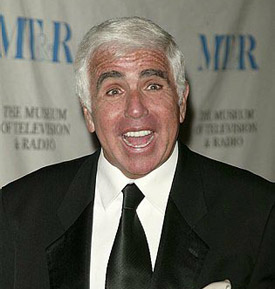 There will certainly be a lot of speculation and debate on the latest news that SiriusXM (NASDAQ:SIRI) CEO Mel Karmazin has filed paperwork with the SEC to exercise options on 30 million shares and sell them. The sales could happen as early as mid September.  With a potentially massive windfall, Karmzin is certain to be happy, but the news could be bitter-sweet.
The official press release stated:
"Sirius XM Radio (NASDAQ: SIRI) today announced that its Chief Executive Officer, Mel Karmazin, has adopted a trading plan for SiriusXM common stock in accordance with Rule 10b5-1 of the Securities Exchange Act of 1934. This process is intended to facilitate Mr. Karmazin's personal financial planning strategy of asset diversification and liquidity."

"In accordance with the 10b5-1 plan, up to 30 million options to purchase SiriusXM shares will be exercised and the underlying shares will be sold into the marketplace (a portion of the proceeds will cover the exercise price). It is expected that the plan will become effective in, and sales thereunder may be made as early as, mid September 2012."
Mel could net over $62mil if the sales average $2.50.  Whether this is a sign of the satellite radio giant CEO leaving or not will certainly be the debate tomorrow.