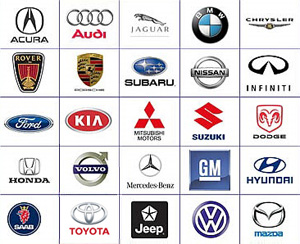 As anticipated and discussed this past week on SiriusBuzz Radio, June 2010 Auto sales are estimated to be at about 1 million units. The latest estimates from Jessica Caldwell at Edmunds were released today, and their data is confirmation of the numbers that most were thinking.
The SAAR rate for June 2010 is estimated to be about 11.2 million units, down from 11.6 SARR for May, but above the pace from last year. At SiriusBuzz we have long discussed that sales of 1 million cars per month is a "magic number" that generates across the board positive metrics for Sirius XM Radio. With June anticipated to be about 1 million, the quarter should have just over 3 million in auto sales, thus delivering a good quarter.
One interesting point is caveat is that production is being paced more conservatively than in the past. In our interview on SiriusBuzz Radio Evan Facemeyer stated that there is a shift to cutting down on inventory days which is the stockpile of cars awaiting delivery to dealerships. This is keeping plants open, but at a slower rate than years past. This shift is important because some Sirius XM gets some subscribers at production, others at time of sales, and then some only after the promotional period.
According to Edmunds GM will retain the top position, followed by Ford, then Toyota, then Honda. Sirius XM gets subs from GM at the sale, Ford at production, and Toyota after the promotional period. Personally I think Ford has a shot at outpacing GM this month, but only time will tell.
While the overall sales were lower this month than last, the 1 million unit mark is positive news for satellite radio investors, and can build confidence in the street. Typically June is not among the stronger months for auto sales.
Position - Long Sirius XM Radio