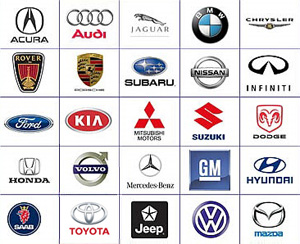 Auto incentives over the last few months have helped boost auto sales figures, and by extension, have helped Sirius XM Radio (SIRI) garner promotional subscribers at a pace that should outperform the Q1 subscriber tally of over 170,000 new subs. The incentive war between automakers has slowed a bit this month, but overall the deals in June 2010 are better for consumers than at this time last year.
SiriusBuzz tracks the OEM channel closely because it is where satellite radio gets their subscriber growth from, and where most people get exposed to the concept of premium content. Understanding what is happening in the auto world throughout the month gives investors additional insight and foresight into what will be likely to happen in the relationship between the auto channel and Sirius XM Radio.
So what is on tap for June? Toyota is extending their 0% deals for another month. The company has stated that they will be aggressive with their incentives all summer, but the current deal expires July 6th. Likely this is so they can trim or add to their incentive packages to meet their needs. The continued offer from Toyota has had other OEM's following suit, but across the board the range of incentives is not as good as it was last month.
Ford is poised to outpace GM in June, and Toyota is trying whatever it can to gain back market share lost since their widely publicized recall. This battle of the three largest selling brands is what really sets the tone for all others. What are the notable incentives this month?
- GM - Up to $5,000 cash back and 0% financing on several 2010 models. 2009 Models have even better deals with up to $6,000 cash back and 0% financing.
- Ford - 0% financing on most models. Rebates as high as $5,000 on some 2010 models.
- BMW - 0.9% to 3.9% financing for up to 36 months. Up to $4,500 cash back on some models. Dealer incentives of up to $12,500 giving dealers more room to price lower.
- Toyota -0% to 3.9% financing on most models, rebates as high as $2,000 depending on region.
- Chrysler/Dodge - Cash rebates up to $4,000 on most models. 0% financing up to 72 months. Hidden dealer incentives of up to $5,000. The 72 month deal should be attractive to consumers
- Honda - 0.9% to 2.9% financing on some models. Dealer incentives of up to $2,500 on some 2009 models. Hidden dealer incentives up to $4,000 on some 2010 models.
- Nissan - 0% to 4.9% financing on some 2010 models. Up to $5,000 rebates on some models.
- Mercedes Benz - 1.9% financing for up to 36 months on some models.
Auto sales of about 2.7 million in Q1 combined with more aggressive pricing from Sirius XM saw the company garner over 170,000 subscribers. With auto sales poised to top 3.1 million in Q2, the company can see a sharp appreciation in their subscriber roles while not having to be as aggressive with their own pricing.
The boost of 400,000 vehicles in Q2 would bring an additional 240,000 satellite radio equipped cars into the OEM bucket allowing the company to have more wiggle room in balancing price against churn. Investors should bear in mind that there is a mix of promotional subscribers that is important. I covered this important mix in an in depth analysis of May 2010 auto sales. If you have not read that article, you owe it to yourself to take a few minutes and do it now.
Overall, Q2 should deliver a healthy addition of subscribers to Sirius XM Radio, and auto sales in June should show more stability in the OEM channel.
Position - Long Sirius XM Radio