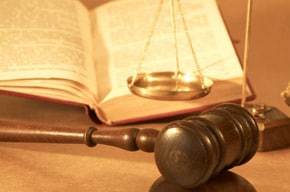 For those that thought the Blessing suit was complete, and that a proposed settlement would pave the way for Sirius XM to raise prices beginning January 1, 2012, hold your horses.  Judge Harold Baer has reserved judgement on the matter.  What exactly does this mean?  In simple terms it means that we will get a decision at a later date.  in realistic terms it means that the recently filed objections to the proposed settlement have enough merit that the judge is giving them consideration.
The proposed settlement, valued at over $180 million dollars in "savings" to the class, has come under fire by several objections that allege the $180 million is vapor, and that the only party making out in this matter are the attorney's which will receive a $13 million fee.  In total fairness, the objections do have some merit.  The proposed $180 million is based on the contemplation that Sirius XM would raise prices immediately following the expiration of their three year FCC price freeze on July 28th of this year.  What Sirius XM did to settle the case was state that they were contemplating a $3 price increase, and that instead of implementing it the day after the price freeze expired, they would wait until 2012.
For Sirius XM shareholders the proposed settlement was a windfall.  For $13 million dollars in real money the company could put all of this litigation behind them and insure that such challenges would not arise again.  It also set the stage for a long anticipated price increase which would boost revenues for the company substantially.  More revenue would translate to a richer stock price.  Now all of that is up in the air.
Instead, Sirius XM investors are faced with uncertainty on this settlement combined with an economic disaster for the country.  At some point the question needs to be asked about how flexible the pricing of satellite radio actually is, and even if there is some flexibility, when the company can impose such an increase.  Banking on a January 1st increase is a dangerous assumption at this point.
In realistic terms, the proposed settlement does fall short of offering "real value" to the members of the class.  I realize that my stating this will not be popular, but I am a straight shooter, and tell it like it is.  As an investor in the company I loved the proposed settlement.  As a consumer, I feel that I was offered very little other than an "imagined" price increase that likely would have never reached the $3.00 levels the company insists were being considered.
What will happen with all of this?  Investors will need to consider that a price increase may be held off longer than anticipated, or that the company will be forced into a richer and more realistic settlement.
Position – Long Sirius XM Satellite Radio