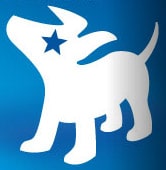 JP Morgan analyst Lev Polinsky published a report August 4th, and remains neutral on Sirius XM. The analyst sees positives in the debt refinancing, the company collecting additional fees for royalties, and the iPhone app, but offsets those positives with negatives of the level of debt and the uncertainty of the automobile channel.
Polinsky is modeling for a subscriber loss of roughly 400k flat revenue and $102 million in Q2 EBITDA. In a few ways, Polinsky's take on the quarter is similar to my expectations outlined in the SiriusBuzz Q2 preview. Polinsky is actually expecting a bigger subscriber loss than I am and being a bit more generous than me on revenue.
As many have surmised, the debt offering in June is widely seen as a positive for the company. The bond offering served to make the company debt more manageable over the next couple of years. In theory, this gives the company time to turn the corner on their financials.
Polinsky, like me, does not see the iPhone app as being a big driver in the quarter. The analyst is bearish on the app in the short and medium term and calls the OEM channel the bread and butter for the company. My take is that the iPhone app will become more relevant with the introduction of docking units capable of turning an iPhone or iPod touch into both a satellite and Internet delivery system. Look for the company to announce such units in Q3.
Investors should be a bit conservative in their take on analyst coverage so far this quarter. Most have not modeled one time charges into their EPS estimates and the whisper number will likely not be met for this reason. The quarter is likely to bring a mixed bag of short term negatives and longer term positives. Watch for statements like:
'Car sales are bad now, but cash for clunkers is showing promise.'
'iPhone app downloads were off to a fast start and we are working on making the app better and the service more appealing for consumers going into the holiday season'
'Debt is manageable and we are working on cost cutting. We feel that all debt obligations can be met without further dilution'
'We are strongly marketing in the used car channel now with certified pre-owned programs. These programs will allow us to take advantage of ever increasing numbers of satellite radio equipped cars in the oem channel'
'We have accepted delivery of our newest satellite and it is fully operational.'
'Self pay churn has improved from last quarter enabling us to show stability with self paid subscribers.'
'We are reiterating positive EBITDA of $350 million'
The main thing investors need to consider is how the street an mainstream media will react to another quarter of mixed news.
Tyler Savery Position - Long Sirius XM
JP Morgan does business with Sirius XM