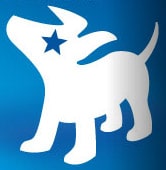 JP Morgan has initiated coverage on Sirius XM Radio, and published a report with a NEUTRAL rating. Analyst Lev Polinsky believes that while the cost cutting being accomplished by management is very good, that the weak auto sector and debt load cloud the issue.
Like other analysts, Polinsky deals with the subscriber issue first noting that Q1 subs disappointed. The net decline of 404K subs was primarily attributable a drop-off in paid promotional subs. The analyst noted, "self-pay subscriptions fell by 113K and churn (self pay) rose to 2.2%, from 1.9% in Q1'08 and 1.8% in Q4. Polinsky models that the company will finish the year with 200,000 less subscribers than they currently have. A similar situation is what they have modeled for ARPU, which they feel will decline slightly beyond current levels.
On the financial metrics, Polinsky notes, "Impressive cost-cutting in Q1… Even against the diminished user base, the company executed well in its effort to show synergies in the cost structure; Adjusted EBITDA for the quarter was $109M, compared to ($64M) in the year-ago quarter." Polinsky has modeled a $345M in EBITDA for 2009 and $364M in 2010. Managements statement that Sirius XM has sufficient liquidity to meet all its debt obligations in both 2009 and 2010 is a positive.
From an investors standpoint it is good to see additional analysts joining in and following Sirius XM. The wide variety of opinion investors enjoyed only a year ago had diminished to a point where investors saw very little contrast in reports.
Position – Long Sirius XM